Plate Carrier Setups
Now that you have some ideas about the method of choosing a plate carrier, let's get into the specifics plate carrier setups.
First, there are a few different methods of connecting your gear to a carrier. Depending on which carrier you've chosen, you may have a lot of options, or only one or two. For simplicity, we'll discuss MOLLE and chest rigs/placards here.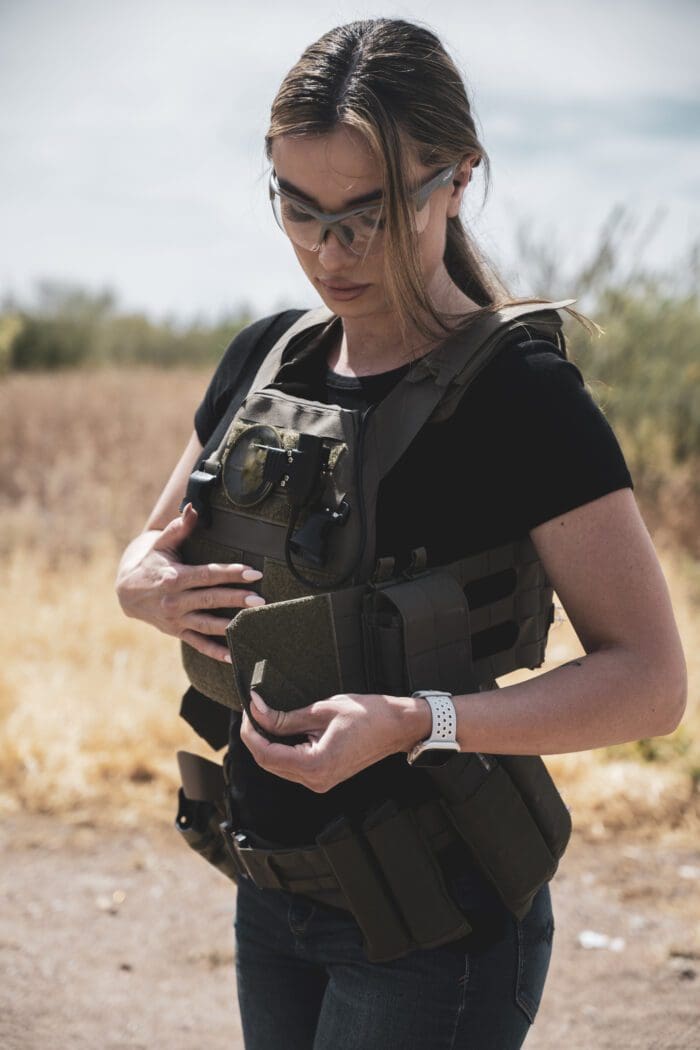 MOLLE/PALS
If you're at all familiar with tactical gear, you've certainly seen MOLLE before. It's a useful technology that has found widespread use not only within military and law enforcement, but has bled into the civilian outdoor sector across a wide variety of products. Today, it's not uncommon to find MOLLE webbing on a hiking pack at REI.
MOLLE (Modular Lightweight Load-Carrying Equipment) is a standardized way of attaching smaller gear onto a larger piece of gear, like magazine pouches onto a plate carrier. This simple feature dramatically extends the capability of whatever gear you have plus it gives you the option to personally customize your gear layout. However, all that webbing comes with a mass and volume penalty. Those looking to sacrifice a little modularity in exchange for streamlining their gear often find chest rigs and placards a great option.
PROS
Extreme modularity, strength, and rigidity.
CONS
More weight and bulk than chest rigs or placards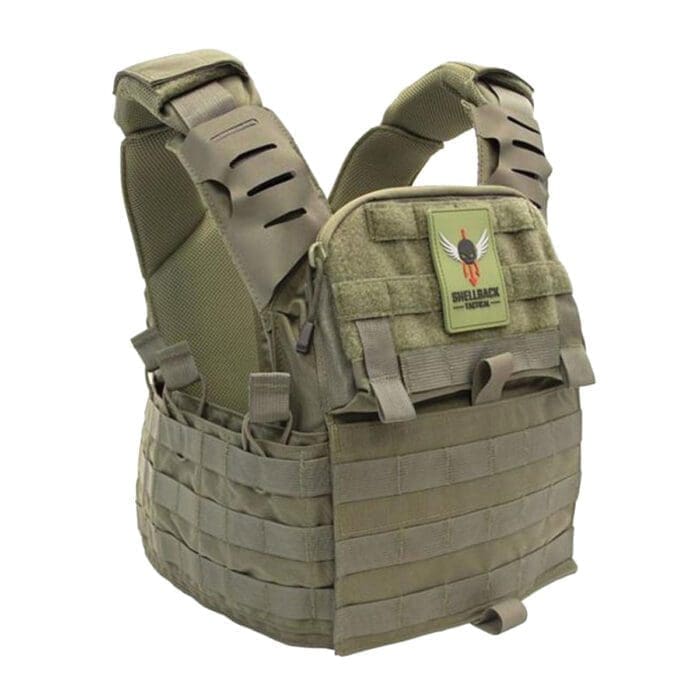 Chest Rigs & Placards
For the past several years. chest rigs and placards have really become mainstream. Saving both bulk and weight over traditional MOLLE pouches, these pre-made pouch arrangements are ideal for streamlining your gear. Companies like Haley Strategic, Velocity Systems, and more create a variety of rigs laid out in different ways for different uses. While the placards themselves are modular, their individual pouch layout is not. A simple loop Velcro attachment face and two connection clips are all that is required for a carrier to support chest rig attachment. Thus, these systems are ideal for minimalist setups.
PROS
You are saving significant bulk and weight by removing the straps and MOLLE webbing that would otherwise be necessary to attach your pouches.
CONS
Chest rigs and placards offer little to no modularity. Fortunately, there is an enormous amount of design variation in chest rigs. So, you should be able to find one or two that suit your needs well.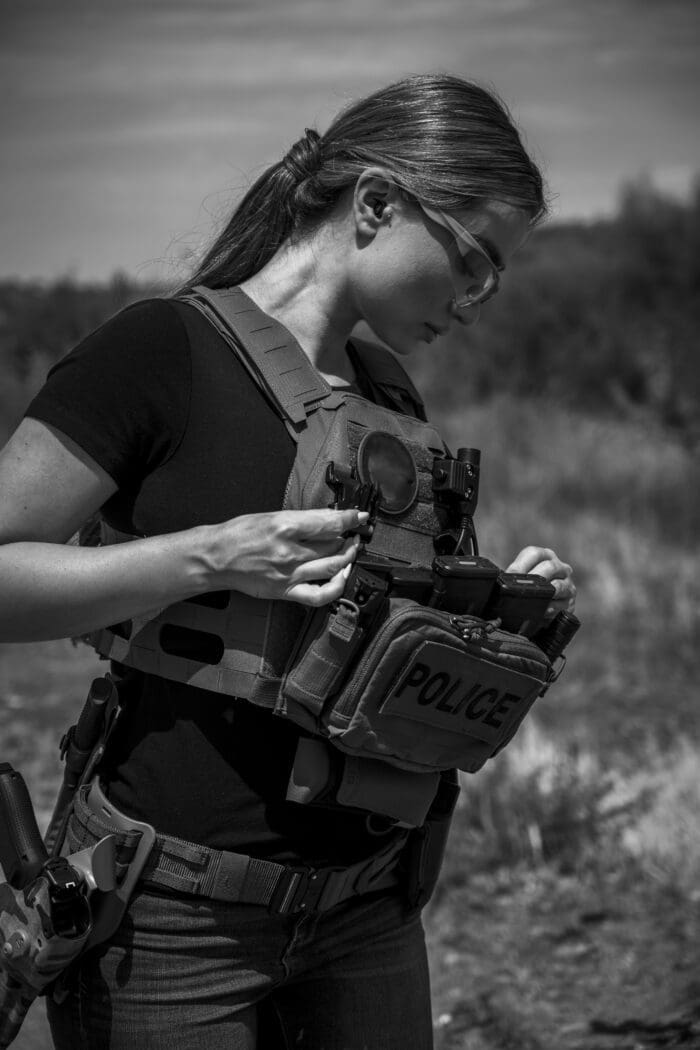 Quick Disconnect Options
There are a lot of ways to create quick connection and disconnection points on carriers. Traditionally, carriers have been held together by Velcro. Today, there are options such as Cobra buckles, First Spear Tubes, and more. Each of these have their pros and cons. QD options offer slightly less customization in fitment, and you'll often see more specific sizing in these options. Whereas traditional Velcro carriers could adjust on both the front and the back of the cummerbund, QD buckles really only offer fit adjustment on the back. Thus, it's difficult to make a single cummerbund that can fit slim waists through big waists when using QD options. On average, the heavier among us will not find QD setups that fit very well.
Hybrid Option for Plate Carrier Setups
Fortunately, some designers are making carriers that offer maximum flexibility and future-proofing. The 0331 Tactical Sierra Plate Carrier is just such an option. Support for both chest rigs and MOLLE pouches offers end users maximum customization. While the cummerbund does come with the inherent limitations of QD connectors, it will fit a large amount of end users. The hybrid microloop/laser-cut MOLLE face accepts both options. Plate carrier setups on carriers like the Sierra become simple for both enthusiasts and professionals with such a wide variety of options.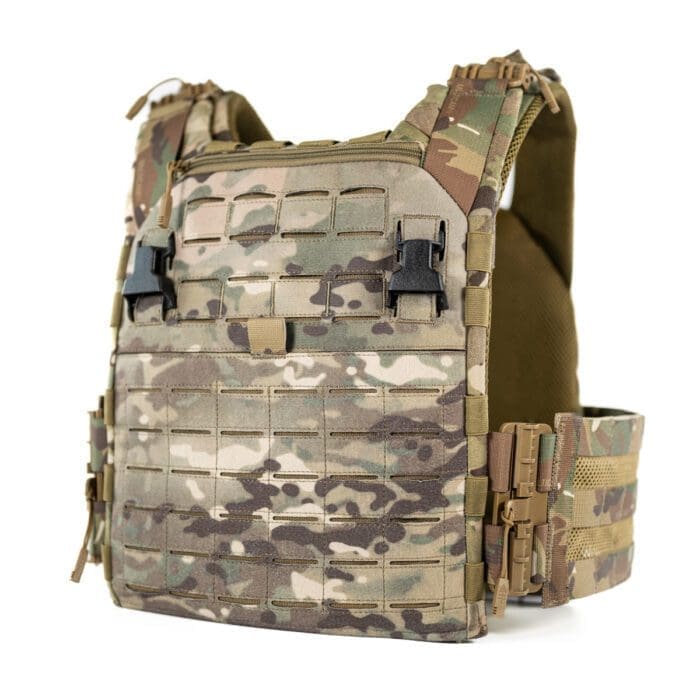 Choosing Your Features
Now that you're familiar with some common features, it's time to decide how you want to set your gear up. Your carrier's real estate will determine what you're able to do. For some, minimalism is key. For others, it's critical to have gear that works for longer-term periods of wear. Minimalist carriers are ideal for short duration missions where speed and maneuverability matter most. Special operations forces often choose more minimalist carriers like the JPC 2.0 due to the nature of their work. Troops on routine patrols face different challenges and are typically equipped to deal with a wider variety of threats.
Conclusion To Plate Carrier Setups
You may have chosen a placard system or MOLLE pouches for use on your carrier. Even on placard systems, you're still likely to use the upper chest and cummerbund MOLLE loop with additional pouches. Assess your operational needs before settling on a carrier. Don't choose a plate carrier based on fashion–choose yours based on function.