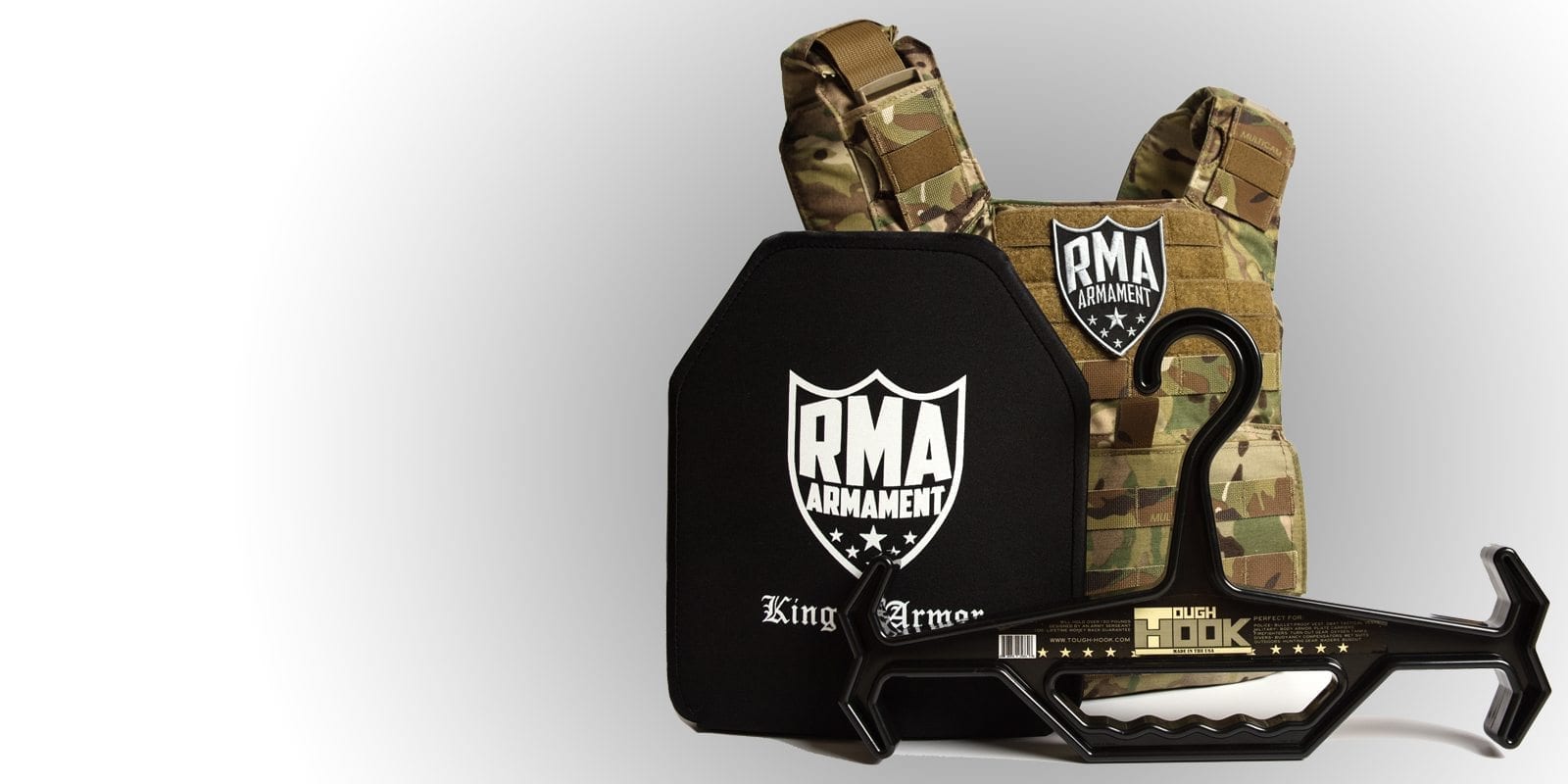 Get a FREE Tough Hook hanger and a set of Banshee Shoulder Pads for free when you purchase RMA's Complete Level IV Banshee kit for $699.99. Included is a Banshee Carrier, 2 Level IV plates, 2 Level IV side plates and 2 side plate pouches.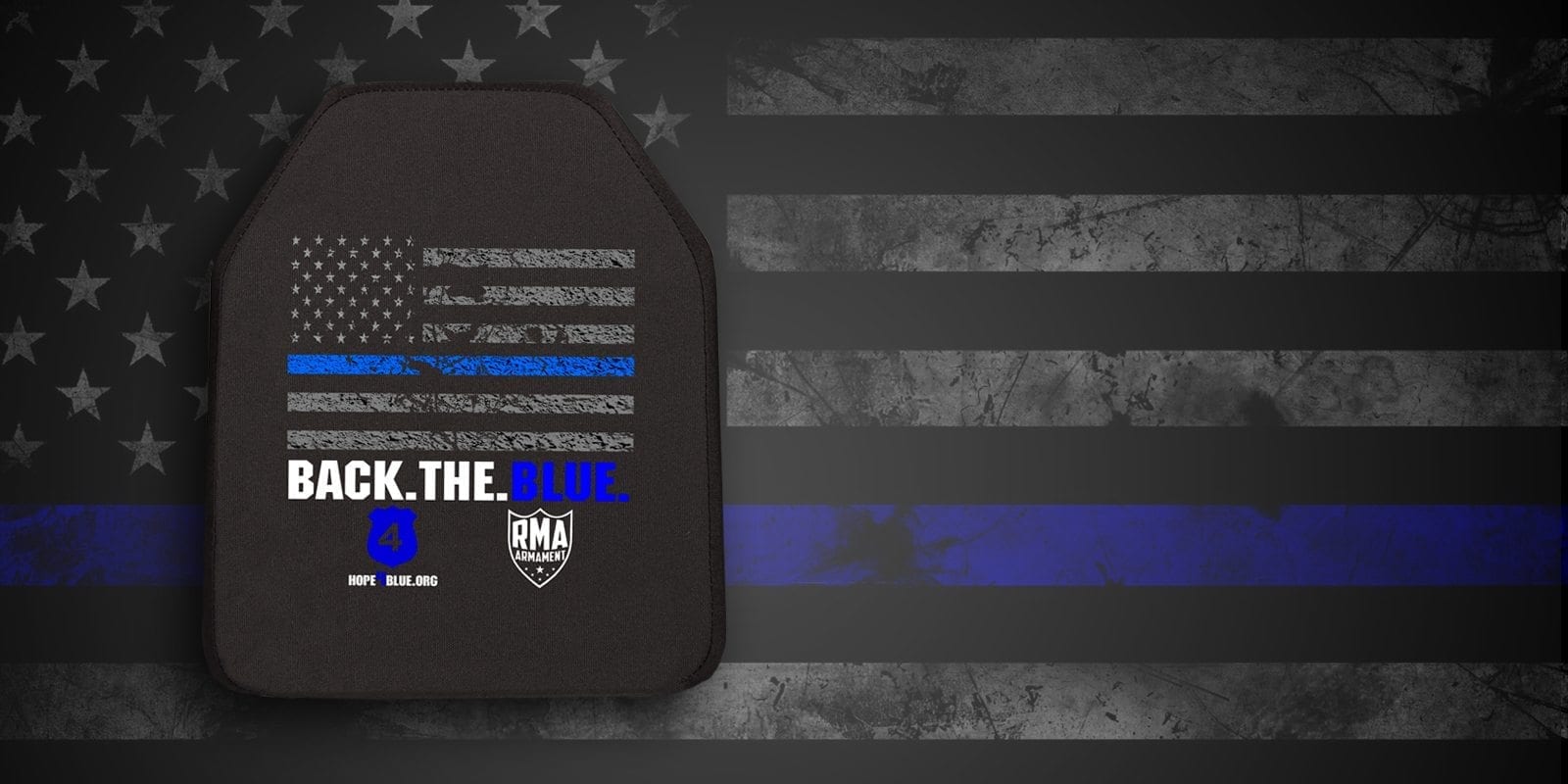 When you purchase this special edition "Back the Blue" hard armor plate in either Level III or Level IV variation, you too will be showing your support for the "Blue". Portions of the profits from every "Back the Blue" plate supports Hope4Blue and its mission.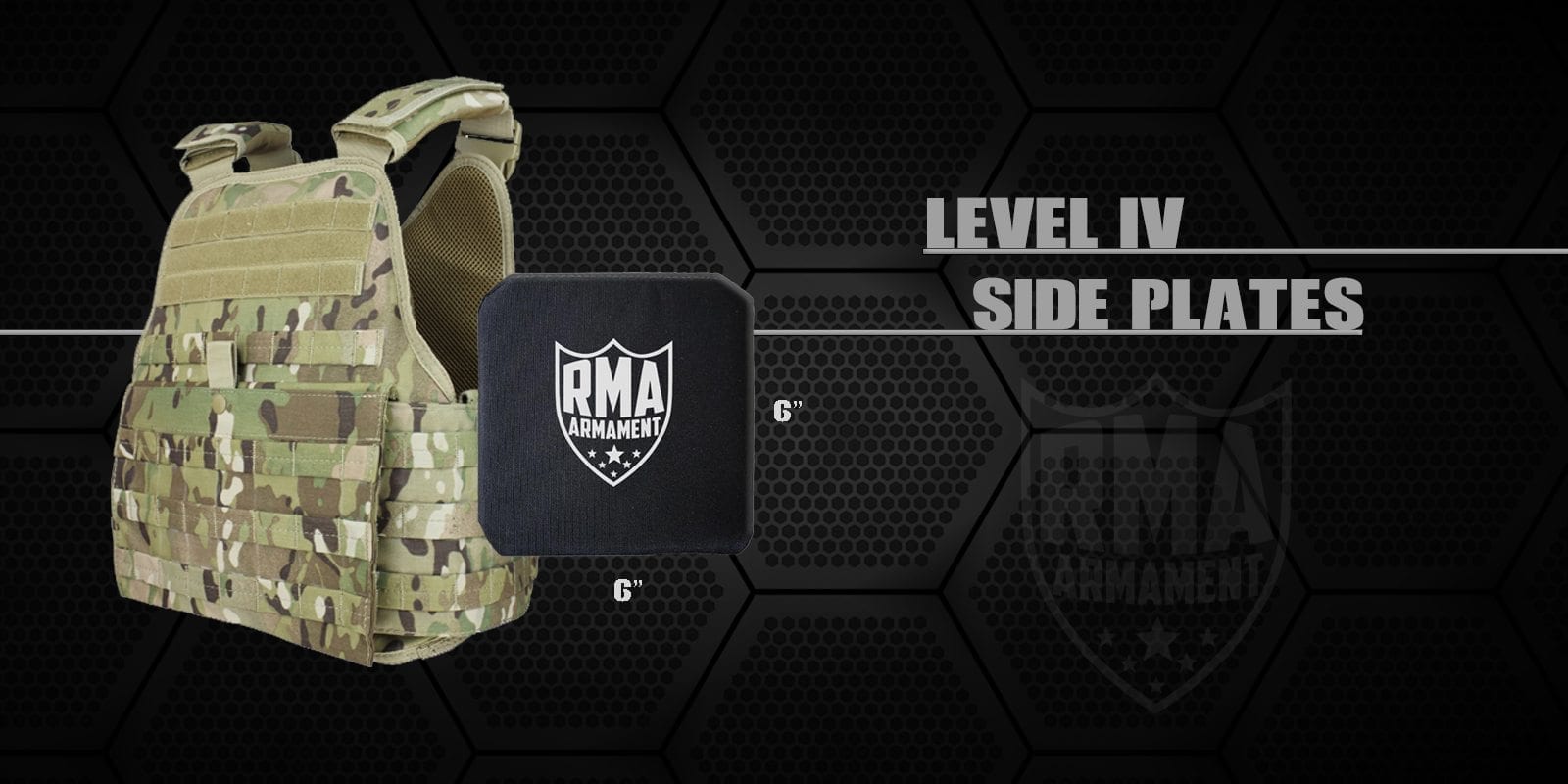 RMA is happy to introduce the Level IV, 6"x6" side plate. Weighing just 2.47lbs apiece, they're the perfect compliment to any level IV loadout! Buy them now for just $89.99!
RMA manufactures Stronger, Lighter and more Affordable life-saving level IV hard armor plates starting at just $135 per plate!
RMA
Armament
RMA Armament Inc., was founded by former Marine and Police Officer Blake Waldrop in October of 2011. After the tragic loss of a fellow Marine friend in 2005, Blake began to understand the need for life-saving body armor.
When his military service ended, Blake graduated from the Wyoming Law Enforcement Academy and was a sworn officer until 2013.Because of this background, Blake has dedicated his life and his company to protect those in uniform with body armor that's STRONGER, LIGHTER and more AFFORDABLE.
RMA is proud to "Back the Blue" and "Protect our Patriots."
SIGN UP FOR
DEALS
Be the first to know about RMA's exclusive hard armor sales and giveaways along with the latest RMA armor developments when you sign up below!