Description
Avon C50 Gas Mask – Twin Port
The Avon Protection C50 gas mask with shares key technologies with the U.S. M50/JSGPM (Joint Services General Purpose Mask) to provide maximum operational flexibility. This tactical gas mask is capable of countering multiple threat scenarios, including chemical, biological, nuclear and radiological (CBRN) agents, toxic industrial chemicals (TICs), and also toxic industrial materials (TIMs). Wildfire smoke, toxic chemical spills, viral threats, tear gas, and other respiratory threats are on the rise. Therefore, it's never been more important to protect your respiratory system.
This first responder respirator mask offers high protection, outstanding field of vision, hydration capabilities, communications expansion, and also superior comfort. These innovative design features optimize the user's time in the operational area.
The C50 is ideal for battlefield CBRN protection, first responders, correctional officers, specialist law enforcement, and also counter terrorism operations.
The Avon C50 Gas Mask is fully-featured and ready for expansion. Firstly, the C50 includes an integrated fail-safe drinking tube to ensure uncontaminated hydration from canteen and bladder systems. Secondly, the C50 is ready to accept a variety of lens outserts for optimizing a variety of conditions. These include laser protection, enhanced sight acquisition for weapons, tinting for sun protection, and more. Additionally, you can also add the Avon Voice Projection Unit or integrate your existing comms for full tactical capability in a CBRN environment. The twin port feature also allows end users to choose left or right side canister mounting to optimize strong hand weapon operation.
Filters
RMA recommends the use of genuine certified AVON filters to ensure full compatibility and protection, such as the Avon CBRNCF50 filter.
Never Settle For Less
RMA is proud to build upon our trusted reputation by offering the highest quality respiratory protection. Unlike some competitors, we won't sell used, expired, or re-branded third-world imports with questionable quality. Never settle for anything less than the best. Your life is worth it.
C50 Gas Mask Features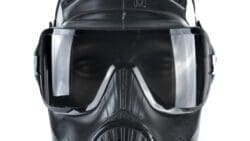 //Field of View
Panoramic Single Lens Visor

Optically Correct Visor

Scratch Resistant

Additional lens outserts are also available to optimize viewing in a variety of lighting conditions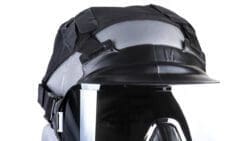 //Comfort
3 Face Pieces for Improved Fit

Chlorobutyl and Silicone Blend Mask

Reflex Seal with Low Brow for Helmet Compatibility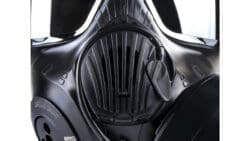 //Communications
Front mounted exhale valve allows clear direct communication

For enhanced communication, an optional VPU is available

External communications systems can be attached to the mask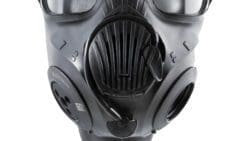 //Air Management
Low inhalation resistance and also excellent de-mist properties

Heat build-up minimized

Low-re-breathed carbon dioxide