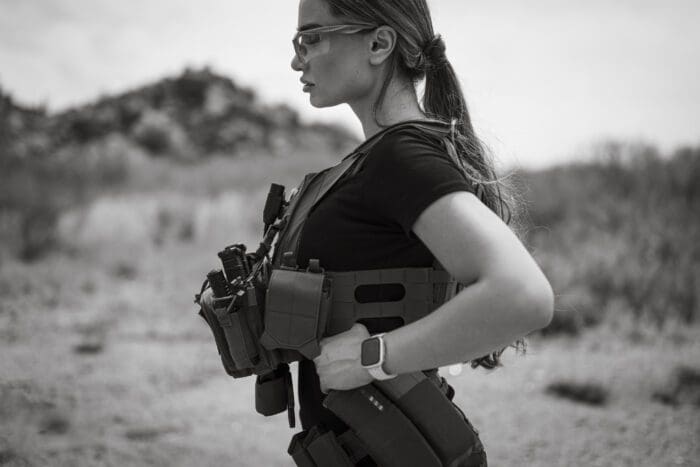 Introducing FSAPI Female Body Armor
With a sizable and growing population of female police officers and military personnel, the need for female body armor that fits their body shape has never been more necessary.
It's easy to build armor for men; we're pretty much just a box with rounded edges. But the hourglass shape of a woman's body demands something other than armor fit for a box.
We've all tried on clothing fit for someone with a wildly different body size and shape. But for some reason, the body armor industry just decided that they couldn't be bothered to provide women with rifle-rated protection made for them. That changes right now.
RMA is proud to introduce the very first commercially-available Level IV women's body armor. Paired with the Queen Plate Carrier (QPC) , this FSAPI kit is specifically made for women that have smaller shoulders, a larger bust, and shorter torso length than men. We made it for women. We made it for you.
RMA's proprietary new FSAPI architecture is only available from RMA and ready for you to own today for military, law enforcement, and civilians alike. Made in Centerville, Iowa at RMA Armament's factory, these Level IV plates bring the legendary Level IV protection RMA is known for to women that don't fit men's plates. And, you'll have the best modern carrier features to boot.
With the world getting crazier, now is the time to protect yourself and your loved ones.  Men's body armor was a good first step. But female body armor also ensures modern protection against today's battlefield threats for everyone.
Queen Plate Carrier
| | |
| --- | --- |
| Queen Plate Carrier Front in Multicam | Queen Plate Carrier Wear Face Multicam |
| Queen Plate Carrier Shoulder Strap Close Up Multicam | Queen Plate Carrier Side View Multicam |
The QPC is designed specifically for RMA's new proprietary FSAPI female ultracurve body armor architecture. While similar in appearance to traditional ESAPI shapes, this unique size and shape is not necessarily cross-compatible with other plate carriers that have been made for men. Accordingly, women will have the best results with a matching 1118 FSAPI front and back plate set when also paired with RMA's QPC plate carrier.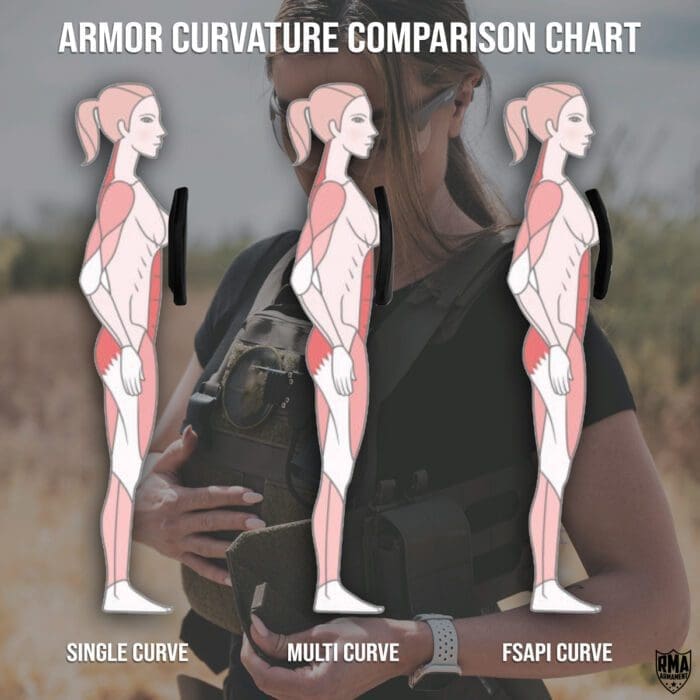 Make it Yours
RMA's new FSAPI female ultracurve architecture is vastly different from men's traditional single and multicurve plates. This unique shape has been engineered specifically to fit women. As such, the QPC and FSAPI plates are a mated pair. You may not see ideal results or a proper fit utilizing FSAPI plates in another carrier or using ESAPIs in an FSAPI carrier.
You should decide plate size and shape based on your body, and then pick a carrier to fit your plates. The carrier size has absolutely no relation to your body or shirt size. Carriers are designed to have a specific fit for plates, which are fit to your body.
Partnering with Shellback Tactical, RMA created the QPC as an FSAPI-specific carrier. Just like all of RMA's plates, the QPC is made in the USA. Plus, it's available today in black, ranger green, coyote, and Genuine Multicam. With a skeletonized cummerbund and swappable/removable shoulder pads, the QPC is ready to scale up or down for your mission.
Your QPC is compatible with many of your favorite accessories and placards. This includes products from Shellback Tactical, Velocity Systems, Haley Strategic, Spiritus Systems, and more. Additionally, it is also compatible with RMA's side armor plates and side armor plate pockets from companies like Shellback and 0331 Tactical.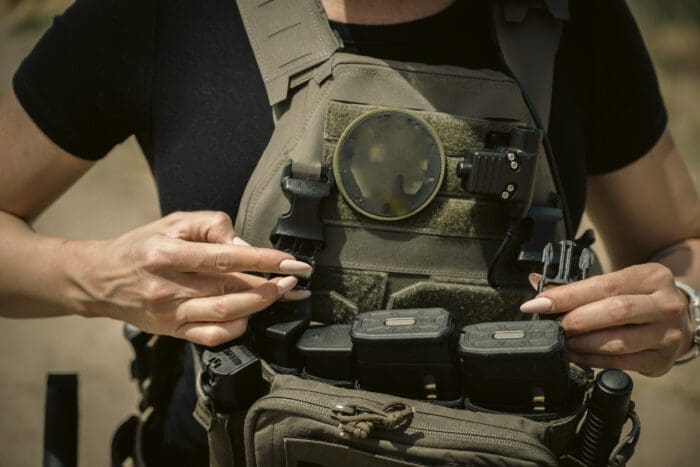 The QPC and FSAPI female body armor kit is ideal for customizing your loadout while providing the best fit for maximum protection and comfort. You can wear it for an hour or wear it all day. You won't regret making the switch.