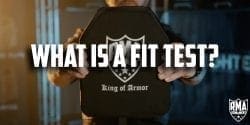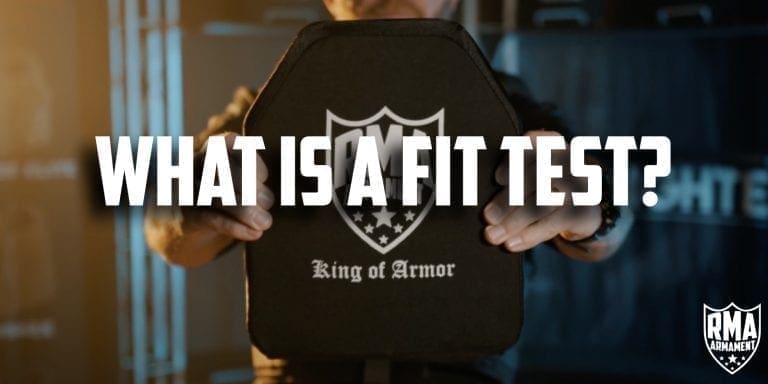 In the world of body armor, most people know what it means for armor to be certified by the National Institute of Justice, (i.e. NIJ Certified). With so many armor manufacturers and retailers in the market today, using NIJ certification as a base line of armor that you can trust your life with is a good start. For a brief overview of what it means, keep reading.
Why would I want NIJ certified hard armor and what does it mean?
One of the most common questions I hear is Why does NIJ certification matter. The simple answer is because it is a set of standards that manufacturers are required to abide by. Non certified plates or plates that are "tested to" have no real standards and you are taking the word from the manufacturer and/or dealer. When a plate is certified, it means that it has gone through rigorous testing (air temperature, water submersion, drop test, ballistic testing). Once everything passes inspection/testing you get your certification for that model. You are able to put the NIJ mark on your label for that model. If a plate does not have the NIJ mark or is not listed on the NIJ compliant list, IT IS NOT CERTIFIED.
So what is FIT testing and why is it important? Simply put, it's a quality check on your NIJ Certified plates, to ensure that your body armor plates can be trusted to perform.
Follow-up inspection and testing (FIT:) The FIT test or Follow-up Inspection and Testing is additional testing done by the NIJ and a third party to ensure quality standards. The NIJ hires a third party to come to the manufacturing facility. The manufacturer is given little warning (usually a week) to ensure that they have that model made and ready to go. Once the third party gets to the facility and introductions are made, they inspect paperwork, licensing, and maintenance records. The third party then inspects the facility work area and locates the models he/she is choosing to be tested. For hard armor, There are (2) level III plates of each model and (4) level IV plates of each model chosen. They pick plates of that model at random, and they can even pick plates already boxed up ready to ship for a customer. From here further inspection of paperwork is done for that batch of plates. After everything is boxed up and carried to the third party vehicle, they go off-site to ship the plates to the designated testing facility.
Follow-up inspection and testing (FIT) continued: Once the plates have arrived at the testing facility they sit in a climate controlled room for 24 hours to be sure all plates are tested within close temperatures. The plates are then inspected for any visual defects. After this the plates are submerged in room temperature water for 10 minutes and then set up on the clay shooting block and tested to it's ballistic threat level.
**Failing a FIT test: If a FIT test is failed there is an immediate investigation that goes on in the manufacturing facility. Hard armor is made in "batches." One reason for this is to be able to recall products in small batches if needed. Once the investigation is done by the manufacturing company, they present the findings to the NIJ. The NIJ inspects the findings and determines if the certification can be taken off suspension. If the NIJ decides to take the plate off the list for good, the manufacturer is required to recall the model that failed.
Source: NIJ 0101.06 pdf
As you continue your search for hard armor plates, make sure you do your research to know what plates are not only NIJ Certified, but which ones have also passed FIT testing as well. Many well known armor manufacturers have failed FIT testing on their NIJ Certified plates. RMA has boasted NIJ Certified armor plates and has never failed a FIT test. For a list of advisory notices of NIJ Certified armor that has failed FIT testing, please follow this link: https://cjtec.org/closed-nij-advisory/
It's always important to keep in mind that if you purchase hard armor plates from a manufacturer or reseller who does not build or carry NIJ Certified hard armor plates, they do not go through rigorous testing OR follow up testing. Likely, their plates have only been ballistically tested to whatever standard the manufacturer requests, which many times, is only a single shot ballistic test. If a drop test isn't performed, will the strikeface withstand a ballistic test? It's hard to know. If a plate doesn't go through temperature testing or water submersion, will the materials hold up to a ballistic test? There's simply no way to know. So why trust your life to a body armor plate that isn't properly tested?