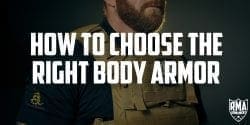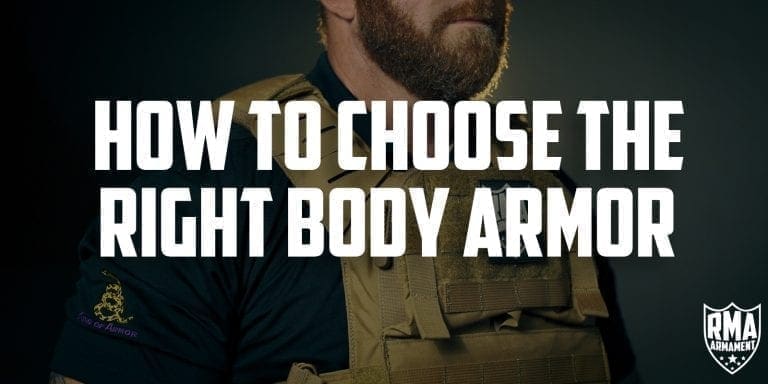 Choosing the right body armor for your personal needs can be a difficult task. You open up RMA's web store and see 23 plate models across five different ballistic levels. Pretty overwhelming, right? Especially for someone brand new to world of ballistic body armor protection.
With the importance of self-protection at an all-time high in the United States, we'll help you break down your armor selection into simpler terms to help you find the body armor that's right for you.
To get started in your understanding, there are three basic areas of body armor that you need to understand: Ballistics, Weight, Cost.
BODY ARMOR BALLISTICS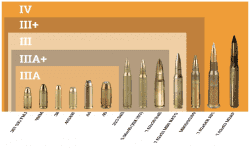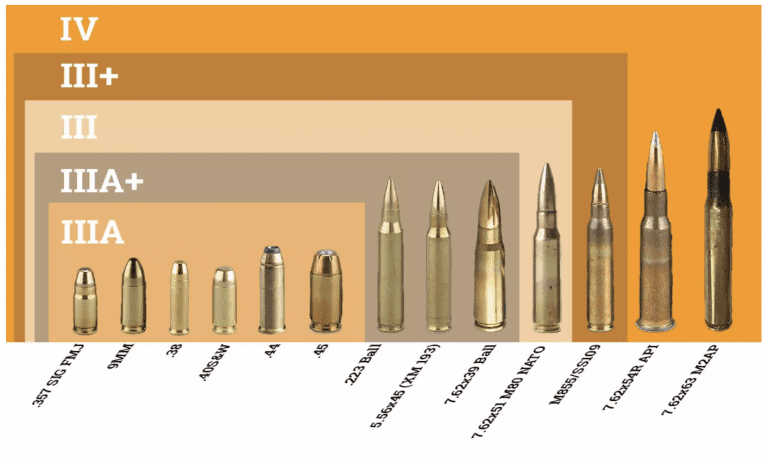 The first question you need to ask yourself when it comes to purchasing body armor is this: What rounds do I want my armor to defeat?
For those who live in more rural areas where long range rifles are more prevalent, Level IV body armor could be right for you since Level IV armor defeats rounds up to 30.06 armor piercing rounds.
For those who live in more urban areas where rifles such as AK's and AR's are more prevalent, Level III or Level III+ armor may be right for you.
It's very important to think about your situation personally and determine which rounds are most important for your body armor to defeat. U.S. law enforcement, military members, EMT, Firefighters, security personnel, etc., could all have different ballistic requirements depending on the job and location.
To break down body armor and ballistics more specifically, please take a look at this chart to find the common rounds that you're hoping to defeat with your armor.
WEIGHT
After you determine the ballistics that you want your armor to protect against, you next need to determine the weight of the plate you want. If you're more likely to be wearing your armor for long periods of time or do a lot of training, you'll probably want to wear lightweight armor.
On the flip side, if you're looking to purchase armor for SHTF situations only, then weight probably doesn't matter as much and heavier, less expensive plates may suit your needs.
It's important to note that it's common for weight to vary across each level of body armor due to the materials utilized to manufacture the armor. But varying weight across specific levels of armor does not change the ballistic properties.
COST
Once you determine just how important the weight of your body armor is, the final step is to determine your budget.
In the world of body armor, it's important to understand that the heavier the armor is across a specific level of armor, the less expensive it is. This is due to the fact that the heavier armor materials used to manufacture plates are less expensive.
For example, across Level III ballistic protection, Level III steel plates are the heaviest armor protection (8-10lbs per plate depending on coating). However, due to the heavy weight of steel, those plates are much more affordable.
On the flip side, for the same level of protection, you can purchase one of RMA's Level III plates that are all extremely lightweight (around 3 lbs per plate). But, as you guessed, they are also more expensive than steel plates.
Level IV body armor works the same way. RMA's NIJ Certified Level IV model 1155 plate weighs 8.3 lbs, but costs only $135 per plate. How about a lightweight Level IV? RMA's lightest plate Level IV plate (Model 1199) weighs just 5 lbs, but costs $999 per plate to purchase because the lightweight materials to manufacture that plate are much more expensive.
SIZING YOUR ARMOR
Once you've determined which plate you likely want to purchase for your personal protection, you'll need to make sure you size your plate correctly.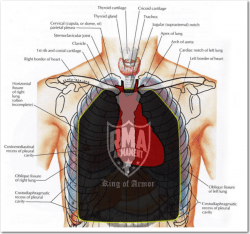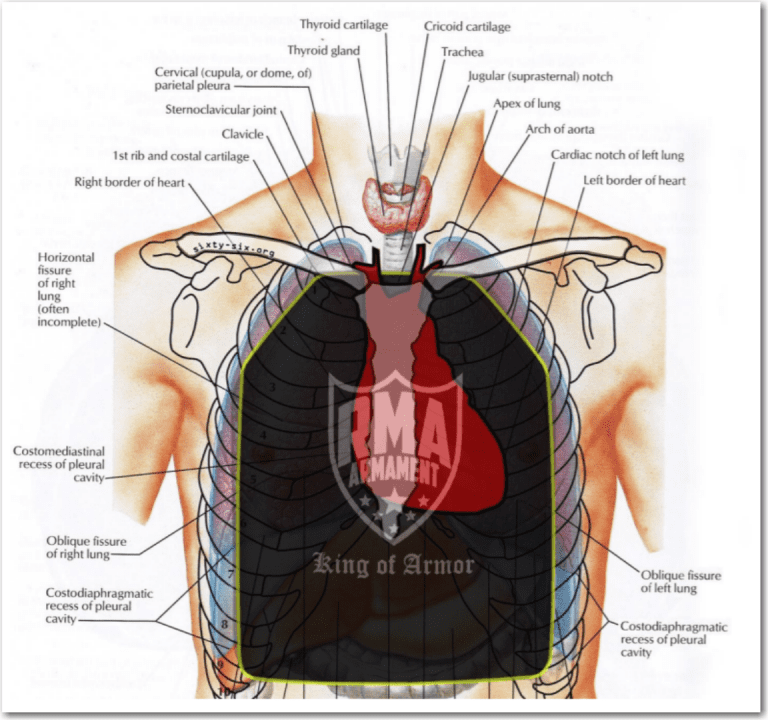 To do so, you can figure out the size of plate you'll need with a tape measure. To measure the width of the plate you need, measure just inside your nipples. As far as the height is concerned, you want to measure from the top of the sternum down to one or two inches above the belly button – when you are sitting down, relaxed.
A majority of people (75-80%) wear a 10×12 or a multi-curve medium armor plate.
PLATE CARRIER
Once you've decided on which plate fits your needs, you'll also need to purchase a plate carrier. RMA has a wide variety of plate carriers that work fit well with our armor plates.
Please check the specifications of the plate carriers to ensure that your armor will fit properly in your plate carrier. If you already own a plate carrier, please ensure that the body armor plates you purchase will be able to fit into the carrier.
MORE INFO
If you still need more help in deciding which armor is best for you, please don't hesitate to contact RMA via email at customerservice@rmadefense.com or by calling 866-978-7103 and speaking with our customer service specialists.